GRIPONCHO FEATURES
WATERPROOF

Confidently lay your club in any wet terrain.

COMPACT

Nylon material for easy carrying and storage.

VIBRANT

Bright colors ensure no club is ever left behind.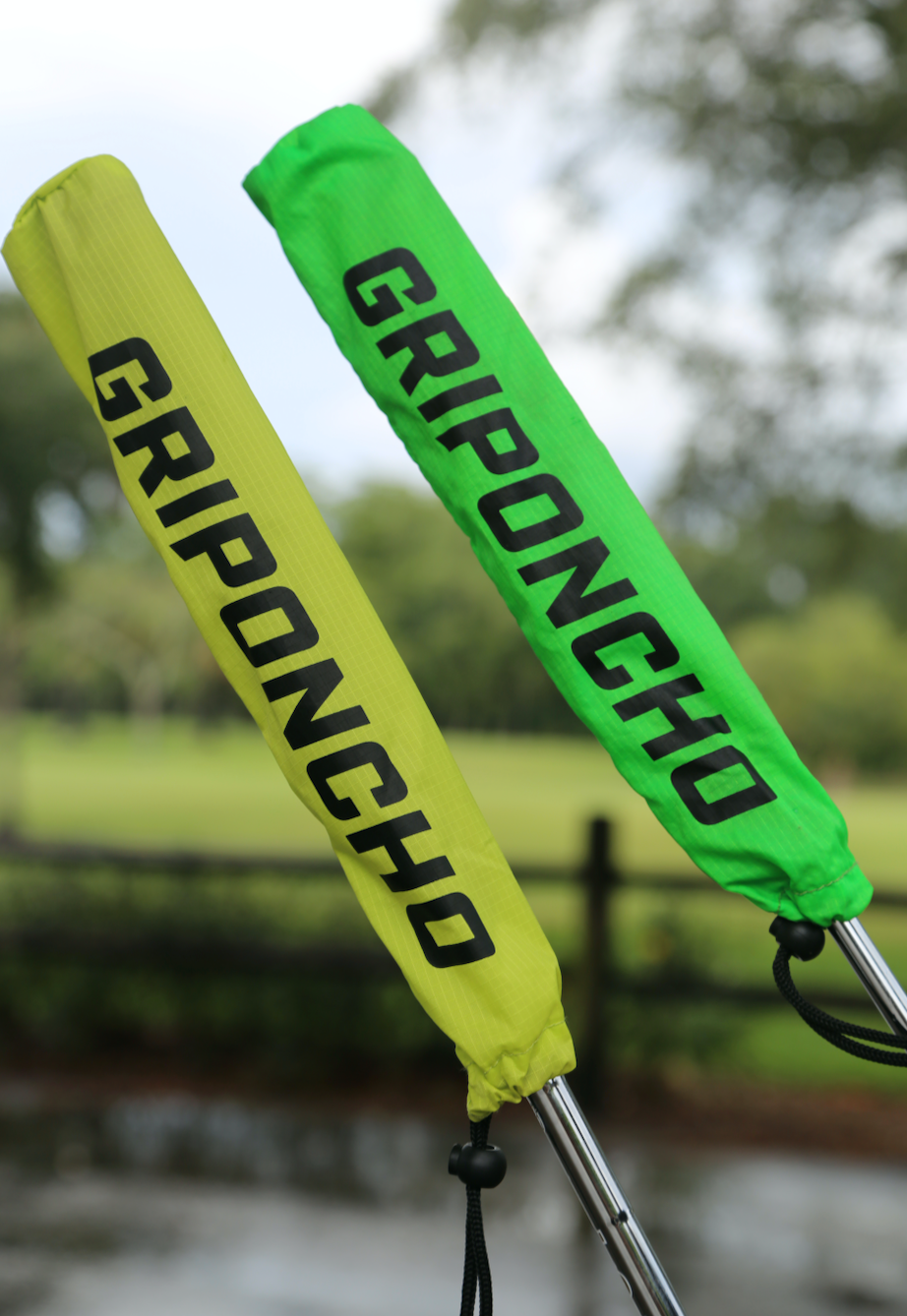 2x Waterproof Golf Grip Sleeves.
Sold in a set of 2, our bright, waterproof, and easy to maneuver golf club grip covers will be your newest essential on the course.
Whether the early morning has left a fresh layer of dew, or the weather has taken a turn, your GRIPONCHOS will be your greatest asset in saving your score.
Buy Now